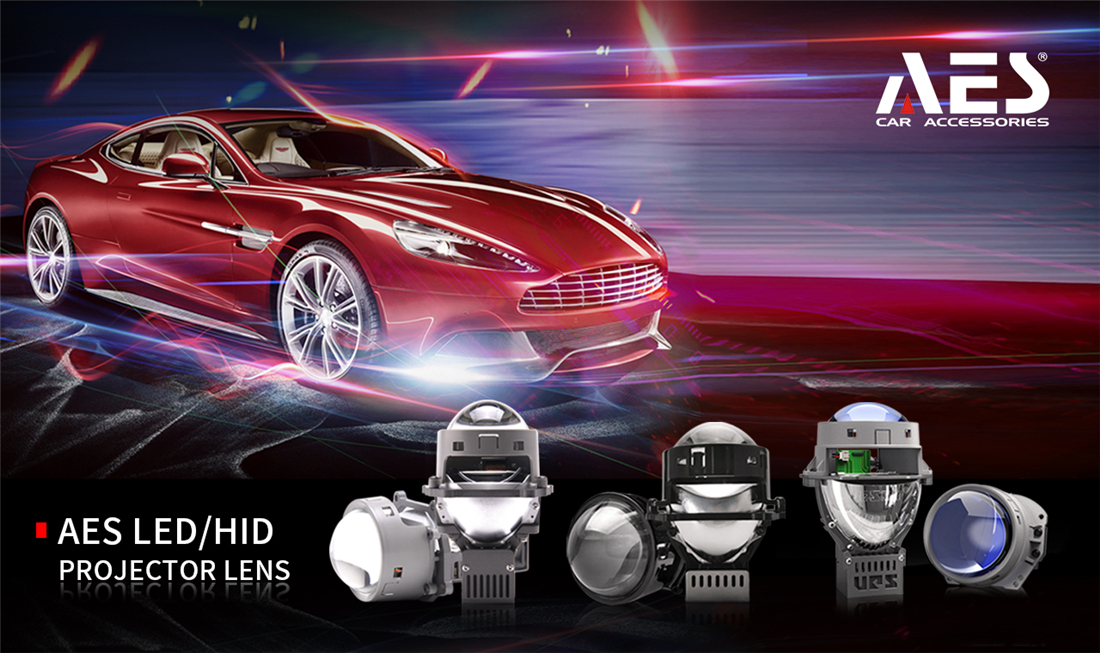 AES Mini Bi-LED Projector lens 1.8"/2.0"/2.5" Blue Len Projector Len For updated High Beam


| | |
| --- | --- |
| Voltage: | 12V-18V |
| Power:lo beam: | lo beam:35W |
| Color temperature: | 6000K |
| Chips: | high bright LED chip |
| Lumen: | 3400LM |
| Cooling Fan speed: | 9500-10000times/Minute |
| Reflector: | High temperature resistant material |
| Lens: | Blue HD glass lens |
| Working Temperture: | -30℃-+85℃ |
| Fitment: | Universal instalation |
| Material: | Electrically neutral thermal path |
| Lifespan: LED module >=30000H | LED module >=30000H |
| Warranty: | 13Months |
Advantages:
1)Mini Size-1.8"2.5" Mini size good for installation.
2)Installation-Fit well with Mini shroud and 2.5"/3" Led Shroud,universal installation,with H4/H7 9005/9006 Lock ring.
3)LED CHIP-Adopting Taiwan high temperature resistant LED chip

4)High Beam-The focus of high beam is accurate.

5)Low Beam-with straight cutoff shield and strong power led chip together to create a properly
distributed and wide beam pattern.
6)Energy saving and environmental protection -Compare to the halogen bulb, Luminance of LED light reach to 80%-90%,the life span is 6 times more than halogen bulb.
7)Cooling System- Turbo Fans make sure the heat dissipation effectively, get optimal heat protection and performance .

8)Reflector :High temperature resistant reflector keep the light and ensure the light performance without blind zone and dark spots.

9)Optional LED Angeleye Shrouds: LED optic fiber angel eyes shrouds with Glossy surface, great reflectivity, great tenacity and good workmanship. What's more, resist the high temperature of 200 degrees . The angel eye is as daytime running light for enhancing the attracted look of the cars headlight .Glossy surface with great reflectivity .

10)Long life span-40000H ,LED bulb the life span is 6 times more than halogen bulb ,much durable.
Products Show: